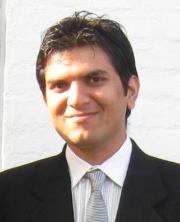 Under the ERASMUS teacher exchange program lecturer Muhammad Tahir Riaz from Aalborg University, Danmark visits RTU Faculty of Computer Science and Information Technology from May 7 to May 16.
Lectures will be held on May 8 (18.15 – 21.30) and May 15 (18.15 – 21.30) in Meza street 1/4 – auditorium 546 for 2nd year Computer Systems and Business Informatics master students. Topic of the lectures is "Knowledge management system from networking perspective".
For those, who are interested, please contact Lota Endzele (lota.endzele@rtu.lv). There are 5 seats left !!